This friendly fellow is Chris Hamer, an Atlanta-based artist we met at Baltimore Comic-Con.
A tireless creative mind, he has a massive library of digital art, paintings and mixed media work you can find at his website,
Urbnpop
.
His sometimes-sketchy, stylized lines make established pop-culture icons come alive with personality and dimension.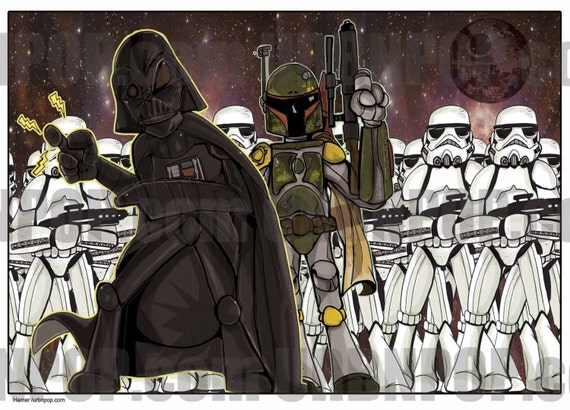 Vader is not pleased.
And by incorporating and sometimes distressing photos, book covers and paintings he creates an unexpected depth and coolness to his work.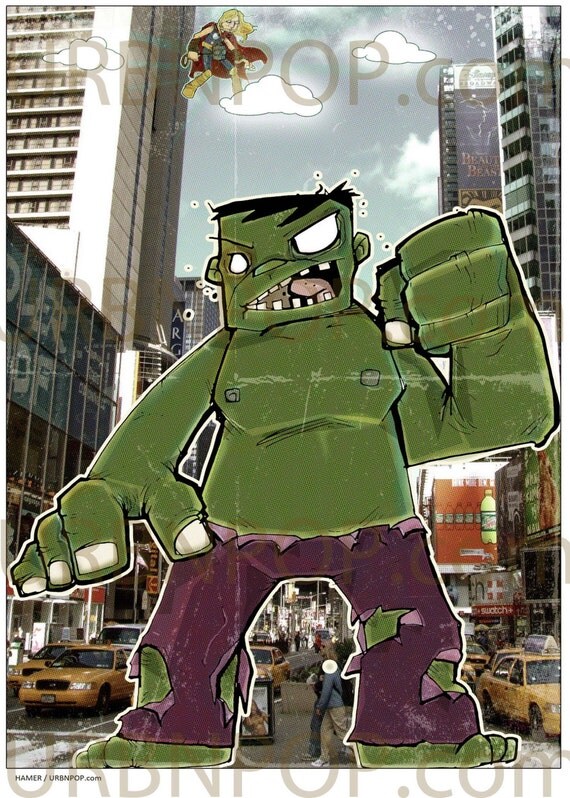 "Hulk say: something wrong with New York!"