To continue this week's theme,
Drew Blank
, is a perfect and priceless example of why, even if you're not fiercely geeky, Comic-Con holds much more appeal to you than you might think.
Comic book fans, sci fi fans ... even artists and costumers ... if you break it all down, we're just big fans of pop-culture.
And pop culture - so much of the stuff that we grew up with and watch even now - it's got more than a hint of geekiness attached to it. Wes Anderson makes a living off of it. TV's smartest and funniest shows: The Office, Arrested Development, even How I Met Your Mother - have more than a hint of geek appeal. Classic movies and shows we all grew up with from Ghostbusters and Aliens to the Ninja Turtles and Transformers all live in the overlap between super geeky and "everyone on earth has seen this movie."
So you don't have every Batman story memorized going back 60 years. Did you like the Dark Knight rises? The Avengers? Then you're right where most of us are.
It's about being inclusive. Have you ever quoted a movie? Ever? That's the secret handshake. That's it. You're in the club.
Drew Blank is no exception. His particular brand of awesome comes in the form of Hero Squares. A square-shaped piece of pop art that ... well, just
look here
.
When we were at Comic-Con I think we went to his table like seven times. First Christina tells me about him. Then Scott. Then Rosa.
He brought something like seven million Hero Squares to Comic-Con and the best part was probably just seeing what movie or TV show he brought his particular (adorable) vision to.
I may have lost track of all the stuff we bought, (it's addicting) but I know it included this wonder woman.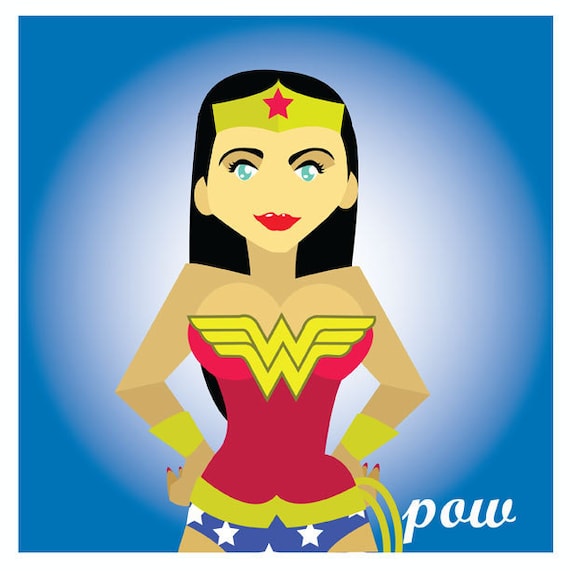 A Say Anything tribute for the John Cusack kid in me.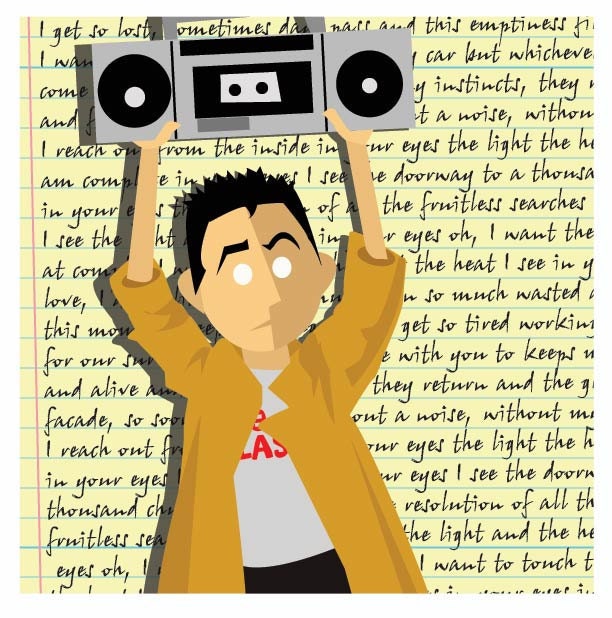 And like a hundred others including Ghostbusters and Ron Swanson Valentine's cards.
So maybe you're not a geek. Maybe you're kind of guy who'd rather have some
Big Lebowski birthday cards
to commemorate all the times you have quoted that movie over and over ....
maybe you're just a
Beatles fan
. Or maybe you're a new parent thinking to yourself ... "Just how am I going to introduce Star Wars to my kids in a way that is both cool and EFFING ADORABLE!"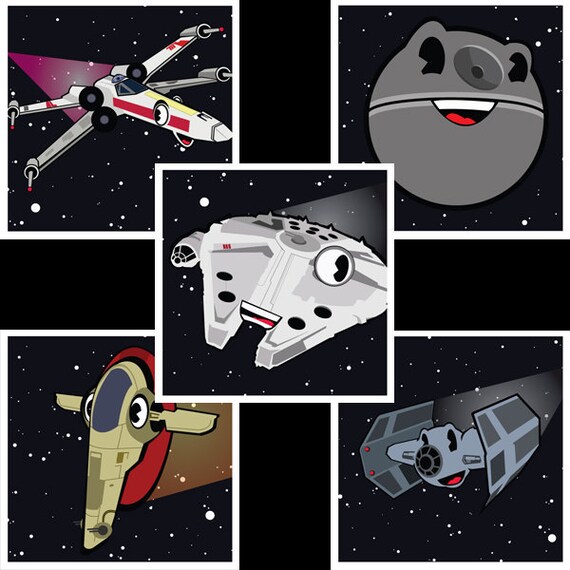 You just finished your holiday shopping. You're welcome!
Well then it's a good bet that Drew Blank is your new best friend.
His
blog
.
And check out his book "
Memoirs of an Antihero
."